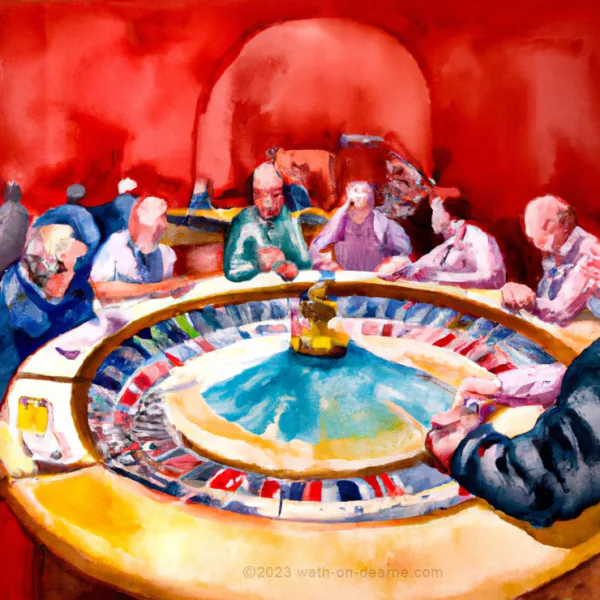 Rotherham residents are being called upon to actively participate in shaping the future of the Council's Cumulative Impact Policy and Gambling Act Policy. The local government has initiated separate consultations on these crucial issues, with the aim of garnering public opinion and ensuring that community interests are adequately represented.
The Cumulative Impact Policy, initially introduced in 2020, serves as a mechanism to regulate the proliferation of licensed premises in designated areas, including Wickersley North, Thurcroft, and Wickersley South. Developed through extensive consultation with residents, local businesses, and partners, this policy was designed to strike a delicate balance between supporting the vitality of local communities and controlling the growth of licensed establishments. Now, the Council is seeking feedback on the effectiveness of the existing cumulative impact assessment active in Wickersley and exploring the potential benefits of implementing a similar assessment in other parts of the borough.
Simultaneously, the Council assumes responsibility for licensing gambling establishments within the borough and establishing the conditions under which these venues operate. Recognizing the potential harm associated with problem gambling, the Council's Gambling Act Policy incorporates clauses aimed at promoting safer gambling practices and protecting vulnerable individuals. However, in an effort to continuously improve this policy, the Council has initiated a consultation process to determine whether recommendations for policy changes should be presented to the Council Cabinet for review and implementation.
To facilitate public participation, the Council has organized joint drop-in sessions where community members can voice their opinions directly. These sessions will take place at various locations, including Riverside House Library, Wickersley Library, Dinnington Library, and Wath Library, spanning from Monday, July 17, to Friday, July 28. These face-to-face opportunities provide an invaluable platform for individuals to express their concerns, propose suggestions, and engage in meaningful dialogue regarding the future direction of these policies.
For those unable to attend the drop-in sessions, an online consultation portal has been set up at www.rotherham.gov.uk/consultations, allowing residents to conveniently access information and submit their views. The Council strongly encourages all concerned citizens to take part in this democratic process, ensuring their voices are heard and their perspectives considered.
Engaging in these consultations provides an opportunity for Rotherham residents to actively contribute to the shaping of local policies that have a direct impact on their lives. By participating in this democratic exercise, community members can collectively strive to create a future where the balance between economic growth and the well-being of individuals is effectively maintained. Act now, visit www.rotherham.gov.uk/consultations, and make a difference in your community.
Editor's Comment
Overall, this article effectively highlights the importance of public participation in shaping local policies, specifically the Cumulative Impact Policy and Gambling Act Policy. The language used is clear and concise, making it easy for readers to understand the purpose and significance of the consultations. The article provides a thorough overview of the policies, their background, and the objectives of the consultations.
To enhance the article, consider expanding on the potential benefits of the cumulative impact assessments in other parts of the borough. This could involve exploring real-life examples from other areas that have implemented similar policies and how they have positively impacted communities. Additionally, adding some quotes or testimonials from residents, business owners, or community leaders who have been affected by these policies would bring a personal touch and highlight the relevance of public input.
Furthermore, it would be helpful to provide more details about the drop-in sessions, such as the specific addresses of the libraries and any additional information attendees may need to know. This will ensure that readers have all the necessary information to participate in the sessions effectively.
Lastly, encourage readers to share their specific concerns or ideas related to the policies. By encouraging them to think critically and express their unique perspectives, it will empower residents to actively engage in the consultation process.