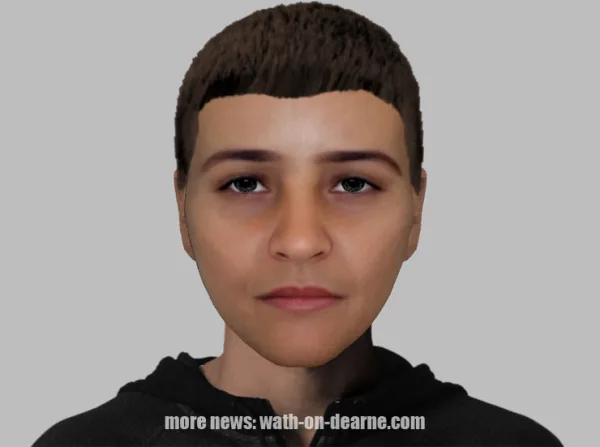 Authorities in Doncaster are seeking the public's assistance in identifying an individual involved in a distressing incident of outraging public decency. In an effort to generate leads, the local police have released an e-fit image of the suspect involved.
According to reports, the incident occurred on Monday, May 29th, around 6:30 pm, within the vicinity of Hexthorpe Park off Urban Road. A woman in her 20s witnessed a man engaging in a lewd act while concealed within the bushes. Disturbingly, the suspect then proceeded to approach the woman and made a threatening remark before departing the scene on a bicycle.
While the woman thankfully did not sustain any physical injuries, the traumatic encounter left her understandably distressed. In collaboration with law enforcement, she has cooperated in the production of an e-fit image to aid in the identification of the suspect.
The man in question is described as white, with short dark hair, a slender physique, clean shaven, and believed to be between 18 and 20 years old. It is reported that he was dressed in a dark tracksuit at the time of the incident.
If you have any information regarding this individual or the incident itself, it is crucial that you come forward and assist the investigation. You can reach out to the authorities via various channels, including online platforms, webchat services, or by calling 101. When contacting the police, kindly reference incident number 784 of May 29th, 2023, to ensure the information is directed to the appropriate case.
The collaboration of the community is of utmost importance in such cases, as it plays a significant role in apprehending those responsible for these acts and ensuring the safety and security of all individuals within the neighbourhood. Your vigilance and cooperation can make a tangible difference, bringing justice to the victim and preventing further incidents from occurring.
Let us work together to support the authorities in their efforts to identify and apprehend this individual. Remember, silence can inadvertently enable perpetrators, so please step forward if you have any information that may aid in this investigation.
Editor's comment
The incident described in the article is deeply concerning, as it highlights the distressing experience of a woman who was subjected to a lewd act and a threatening remark. Such acts of indecency and harassment are intolerable and must be addressed with utmost seriousness.
It is crucial for the community to rally together and support law enforcement in their efforts to identify the suspect involved. The release of the e-fit image serves as a vital tool in generating leads and potentially bringing the perpetrator to justice. It is our collective responsibility to ensure the safety and well-being of our fellow community members.
Cases like these emphasize the significance of maintaining open lines of communication with the police. By reporting any information or suspicions we may have, we contribute to the collective effort of keeping our neighbourhoods safe. No piece of information is too small or insignificant when it comes to aiding an investigation.
It is disheartening to see individuals engaging in such inappropriate behaviour, and it is imperative that we stand together against such acts. Let us remember that supporting the victim and cooperating with the authorities is not only essential in this particular case but also in fostering a community that prioritizes safety and respect for all.
As this investigation progresses, we can only hope that justice will be served, providing the victim with a sense of closure and reassurance, and sending a strong message that such behaviour will not be tolerated.