THE QUEEN OF VILLAGES
Montgomery Square in 1991 showing Midland bank, Possibly Hillards Supermarket and Bus Stop outside supermarket. In distance, top left Church and below possibly "Impressions For Men" clothes shop, formerley Wynnes od Wath and now florists.
---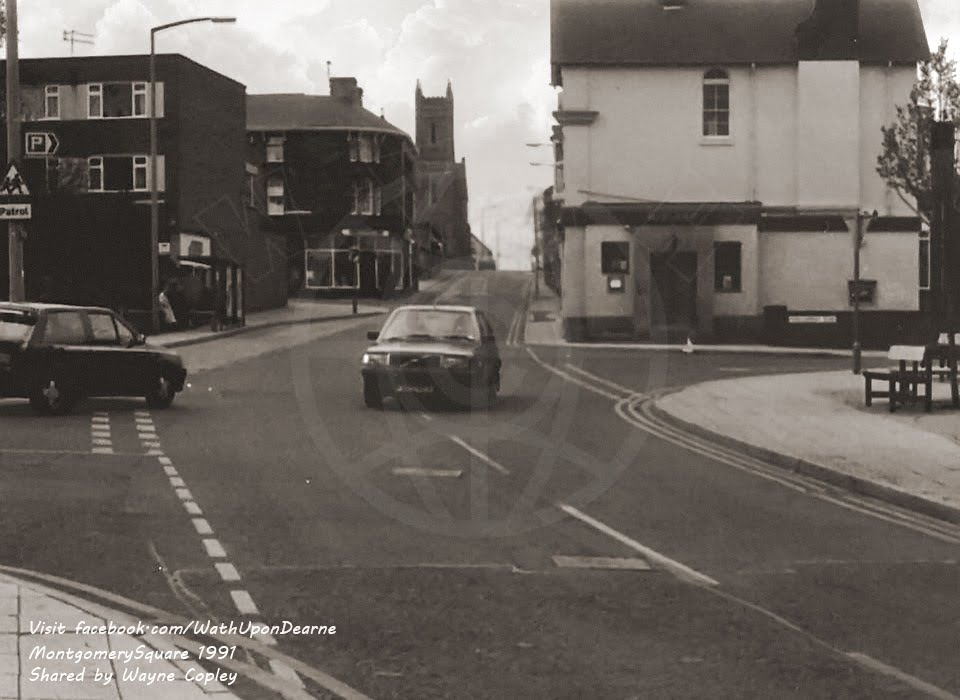 ---
Here is another uploaded picture from our numerous archived collections. You can SHARE all our community posts and images. Tell your friends and family to join in and be sure to post your news, events and most of all, your comments to any of the published content which is intended for everyone's enjoyment.