Fascinating Historical Photos
WW2 German Field Gas Masks
---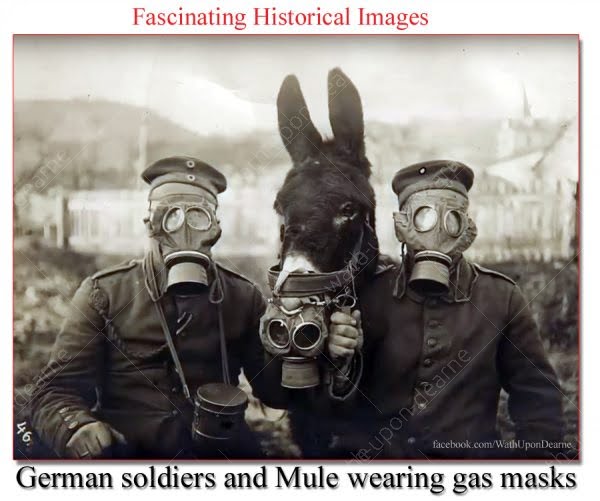 ---
The gas mask is a mask used to protect the user from inhaling airborne pollutants and toxic gases. The mask forms a sealed cover over the nose and mouth, but may also cover the eyes and other vulnerable soft tissues of the face. Some gas masks are also respirators, though the word gas mask is often used to refer to military equipment (e.g. field protective mask). The user of the gas mask is not protected from gas that the skin can absorb. Most gas mask filters will last around 24 hours in a nuclear biological chemical (NBC) situation.
Airborne toxic materials may be gaseous (for example, sulfur mustard and chlorine gas) or particulates (such as biological agents). Many gas masks include protection from both types. Gas masks are used in construction to protect against welding fumes, in demolition to protect against asbestos or other hazardous particles, and in the chemical industry when handling hazardous materials, as in making repairs to leaking equipment or cleaning up after spills; workers are usually issued gas masks as a precaution against leaks.
---
Here is another uploaded picture from our numerous archived collections. You can SHARE all our community posts and images. Tell your friends and family to join in and be sure to post your news, events and most of all, your comments to any of the published content which is intended for everyone's enjoyment.