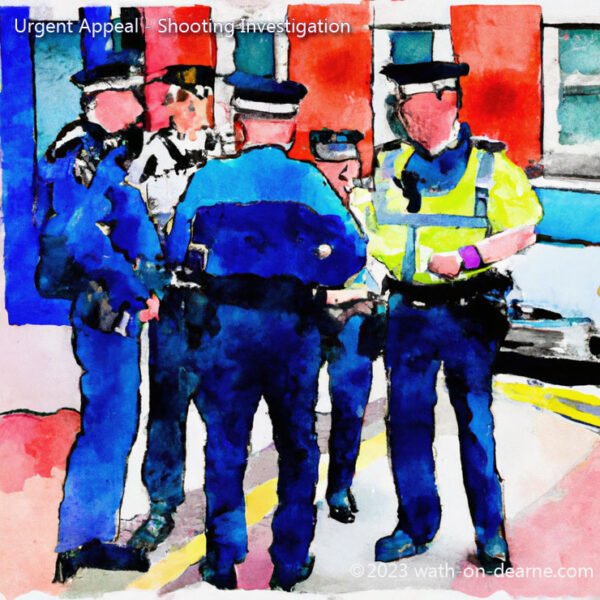 URGENT APPEAL FOR PUBLIC ASSISTANCE IN SHOOTING INVESTIGATION
Local authorities are urgently seeking the assistance of the community in relation to an ongoing investigation into a shooting incident that occurred on Winifred Street, opposite the junction with Fisher Close, in Rotherham. In an effort to ensure the safety and well-being of all residents, the police are urging the public to come forward with any information that may aid their inquiries.
The incident, which took place on Saturday 18 March at approximately 2.30pm, resulted in a 22-year-old man sustaining gunshot wounds. Fortunately, he has since been released from the hospital. As part of their investigation, detectives have charged Abdullah Ishaq, a 21-year-old resident of Doncaster Road, Rotherham, with attempted murder. Mr. Ishaq is scheduled to appear at Sheffield Crown Court on 21 April 2023.
While progress has been made in the case, detectives are keen to gather additional information that could contribute to their ongoing efforts. Specifically, they are seeking the public's assistance in identifying any individuals who may have witnessed the incident or observed a black Audi A3 suspected to have been parked nearby at the time of the incident.
To aid in this crucial investigation, the public is encouraged to report any information or provide dash-cam footage through various channels. Reports can be submitted online via the police website, or individuals can engage in a live chat with authorities. Additionally, concerned citizens can call the non-emergency line, 101, and quote incident number 545 of 18 March 2023. Your cooperation in sharing any details, no matter how insignificant they may seem, could prove instrumental in bringing about justice.
We understand that some individuals may have concerns about coming forward due to personal reasons or fear of reprisal. To address these concerns, the independent charity Crimestoppers is offering an anonymous reporting option. By calling their UK Contact Centre on free phone 0800 555 111 or completing a simple and secure anonymous online form at Crimestoppers-uk.org, you can confidently pass on any information you possess without revealing your identity.
Law enforcement agencies are fully committed to safeguarding the well-being of all members of the community, and your active participation in assisting them is paramount. By working together, we can create a safer environment for everyone. Let us demonstrate our unity and resolve in addressing this incident and fostering a strong sense of community.
Editor's Comment:
The role of the media is crucial in facilitating effective communication between law enforcement agencies and the public they serve. It is important for journalists and editors to uphold the principles of impartiality and objectivity, presenting news and information in a fair and balanced manner. In this press release, our aim is to provide clear and concise information while emphasizing the significance of community involvement in assisting the investigation.
As journalists, it is our responsibility to prioritize public safety and ensure that our reporting encourages a positive response from the community. By highlighting the importance of public cooperation and providing accessible channels for reporting information, we hope to foster a sense of trust and encourage individuals to come forward with any relevant details.
Additionally, it is essential to respect the privacy and anonymity of individuals who may choose to report information anonymously. The mention of the independent charity Crimestoppers as a secure reporting option aims to address any concerns individuals may have about sharing information.
As always, we remain committed to the principles of ethical journalism, serving the public interest while maintaining the highest standards of professionalism and integrity.