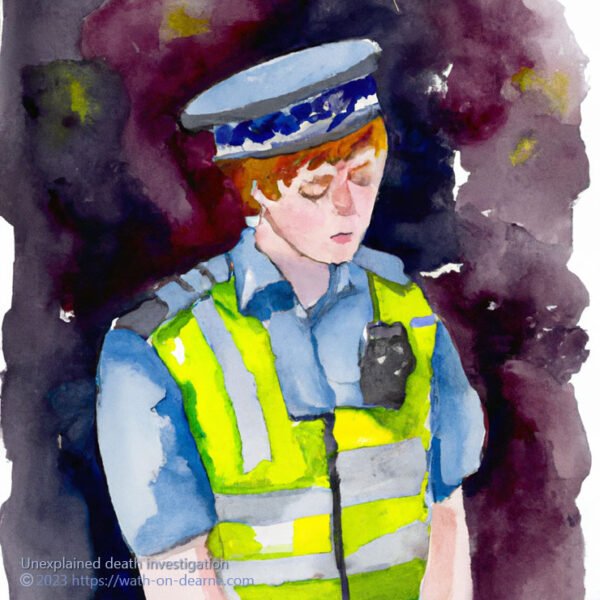 Local Authorities Seek Assistance from the Public in Unexplained Death Case
Dalton, Rotherham – The local police force is appealing to the community for information regarding the tragic demise of a man in Dalton. The incident took place at the Silverwood Miners Welfare Resource Centre on Doncaster Road earlier today, with emergency services responding to reports of a deceased individual found inside a derelict outbuilding at approximately 10:35 am on Thursday, 19th January.
The deceased, a man in his 40s, was declared dead at the scene. Currently, his untimely passing is being treated as unexplained, prompting an urgent investigation by dedicated officers.
Leading the investigation, Detective Inspector Susannah Wagstaff stated, "We find ourselves in the preliminary stages of this inquiry, diligently working towards identifying the man's family and reconstructing the events surrounding this unfortunate incident."
Understanding the profound impact such news has on the community, Inspector Wagstaff expressed empathy, stating, "We acknowledge the shock and sorrow that will undoubtedly resonate within the community upon learning of this distressing occurrence. Therefore, we kindly request that anyone with even the slightest piece of information come forward and assist us in our endeavours."
To ensure the privacy and emotional well-being of the man's family, Inspector Wagstaff implored the public to refrain from engaging in speculative discussions on social media. This considerate act of restraint will help alleviate potential distress during this challenging time.
The local police force has established various channels through which the public can provide their invaluable assistance. Individuals possessing relevant information may utilize the newly implemented online live chat feature, the police online portal, or contact the authorities directly by dialling 101. When making contact, please reference incident number 274 of 19th January for swift and accurate identification.
In order to conveniently submit any additional comments or useful information, concerned members of the community can access the Police online portal.
The local authorities sincerely appreciate the cooperation and support of the community during this investigation. By uniting efforts and engaging in responsible citizenship, we can help bring closure to this tragic event and provide solace to the grieving family.
Editors comment:
In times of distress and uncertainty, it is crucial for communities to come together and support one another. This press release highlights the local police force's appeal for assistance in an unexplained death case, urging individuals with any information, no matter how small, to come forward.
By emphasizing the importance of responsible communication, particularly on social media, the authorities aim to protect the privacy and well-being of the bereaved family. The inclusion of various channels for public engagement demonstrates the police force's commitment to facilitating an open dialogue with the community.
It is through collective efforts that justice can be served, and the affected community can find solace in the resolution of this tragic incident.