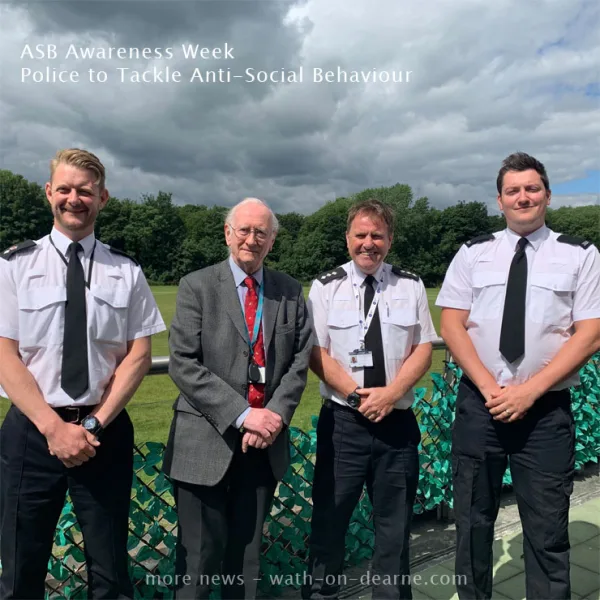 South Yorkshire Police is taking a proactive stance against Anti-Social Behaviour (ASB) by implementing the Trail Blazer Hot Spot Patrols, a groundbreaking initiative aimed at reducing ASB in the region. As part of the Home Office's ASB Action Plan, South Yorkshire Police was awarded £2.4 million in funding to tackle the growing issue. The police force plans to utilize the funds to increase patrols in areas that have been identified as hotspots for ASB.
During the ASB Symposium held as part of ASB Awareness Week, Chief Superintendent Ian Proffitt, the ASB lead for South Yorkshire Police, revealed the comprehensive plans for the Trail Blazer Hot Spot Patrols. These patrols will supplement the existing neighbourhood policing activities and provide a targeted approach to combat ASB. The force has analyzed over 70,000 data references to identify the 12 areas in each district of Barnsley, Doncaster, Rotherham, and Sheffield that will receive increased patrols.
Chief Superintendent Proffitt emphasized the importance of addressing ASB and supporting victims. He stated, "ASB is a priority for the force, and we are committed to working towards ways on how we can tackle reports and support victims." The new patrols will enhance the visibility of law enforcement officers and act as a deterrent to potential offenders, ultimately fostering safer communities across South Yorkshire.
Dr. Alan Billings, the South Yorkshire Police and Crime Commissioner, expressed his appreciation for the funding and the opportunity to address the concerns of local residents. He acknowledged that ASB has become a persistent issue affecting various areas, and this initiative will provide much-needed support to combat it. Dr. Billings stated, "This funding is very welcome and will help us to do more in order to tackle ASB, which we know causes harm and anxiety within communities and businesses."
As South Yorkshire Police embarks on this pioneering initiative, the community eagerly anticipates the positive impact that the Trail Blazer Hot Spot Patrols will have in reducing ASB and ensuring the safety and well-being of its residents.
Editor's Comment:
The Trail Blazer Hot Spot Patrols initiative launched by South Yorkshire Police demonstrates a proactive approach to combating Anti-Social Behaviour (ASB) in the region.
By strategically deploying increased patrols and utilizing data-driven insights, the force aims to create safer communities and alleviate the concerns of residents.
The funding received from the government's ASB Action Plan provides a much-needed boost to these efforts.
This story highlights the collaborative nature of the initiative, with the Police and Crime Commissioner playing a crucial role in identifying areas most affected by ASB. The article effectively emphasizes the commitment of law enforcement to tackling ASB and supporting victims, creating a sense of optimism among the community.