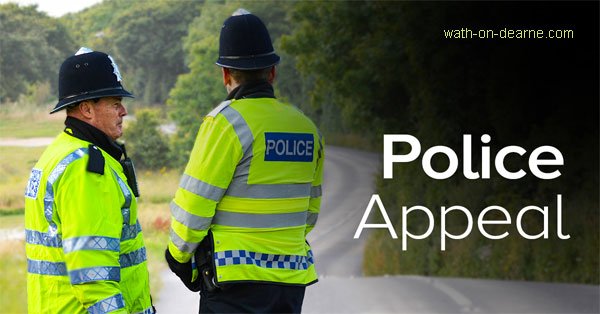 In a harrowing incident that unfolded on the bustling streets of Barnsley, a collision has left a 67-year-old woman teetering on the edge of life and death. The heart-wrenching incident occurred yesterday at approximately 3.45 pm, near Greenacre School, as a blue Skoda Fabia TSi hurtled along Broadway from Dodworth towards Pogmoor. Tragedy struck when the vehicle collided with a pedestrian on a treacherous bend in the road, catapulting the victim into a critical condition fraught with pelvic and head injuries.
The elderly woman, who remains unnamed, was promptly rushed to the hospital, where medical professionals are battling tirelessly to save her life. Meanwhile, a second pedestrian, a woman in her 70s, emerged from the calamity with minor cuts to her head, a testament to the unpredictable nature of such accidents. The accident has sent shockwaves through the community, prompting an urgent appeal from the Roads Policing Group for any witnesses to come forward.
Sergeant Matt Duffy and PC Alistair Stanistreet, spearheading the investigation, have implored individuals who were present during the incident or may possess vital information to assist in shedding light on the circumstances leading to the collision. They are particularly interested in hearing from those who may have been in the area at the time or captured the accident on their dash cams. Their diligent efforts seek to piece together a comprehensive account of the events leading up to this tragic mishap.
If you have any relevant details or footage that could aid the investigation, South Yorkshire Police have set up various channels for reporting. You can utilize the online live chat or portal provided on their official website, or dial 101 and quote incident number 579 of 5 July. In addition, if anonymity is your preference, you can reach out to the independent charity Crimestoppers through their UK Contact Centre at freephone 0800 555 111 or submit information securely via their anonymous online form at Crimestoppers-uk.org.
Editor's Comment:
The appeal for witnesses to the Barnsley collision underscores the crucial role that community cooperation plays in aiding police investigations. By coming forward with vital information or dash cam footage, individuals can make a significant difference in helping authorities piece together the puzzle surrounding this tragic event. In an era where technology is omnipresent, the potential for valuable evidence captured on dash cams has become increasingly significant. This incident serves as a stark reminder of the power of community engagement and the invaluable contribution that eyewitnesses can make in the pursuit of justice. Let us stand together in support of those affected by this incident, offering our assistance to ensure that the truth is unveiled and that justice prevails.