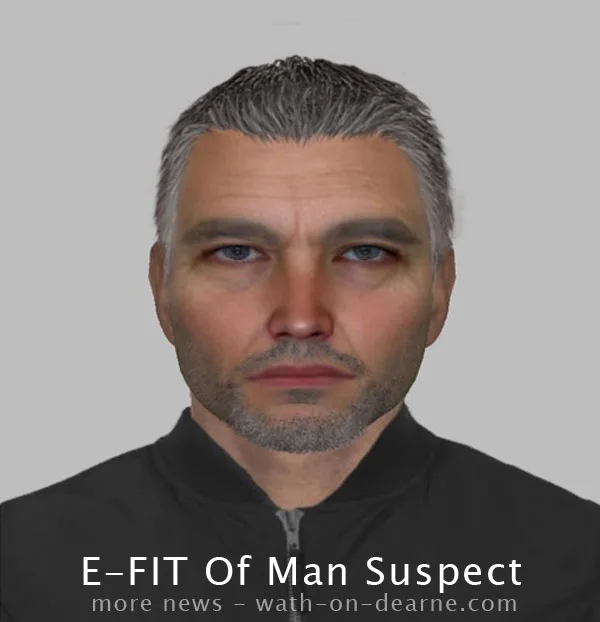 In a shocking incident that has outraged the public, authorities in Sheffield have released an electronic facial composite, known as an e-fit, of a man involved in an act of public indecency.
The incident occurred on Tuesday, May 23, at approximately 2:15 p.m. when a woman was walking along Dyke Vale Road. A yellow car pulled up beside her, and the driver engaged her in conversation. However, what followed left the woman traumatized.
According to reports, as the woman approached the vehicle, the driver began committing a sexual act in her presence. In a brave response, the woman threatened to call the police, prompting the offender to speed away in the yellow car. While the woman fortunately escaped physical harm, the psychological impact of the incident cannot be understated.
To aid in the identification and apprehension of the suspect, the investigating officers have worked closely with the victim to create an e-fit image. The composite, released to the public, showcases the man's facial features and serves as a vital tool in helping authorities bring the perpetrator to justice.
If you have any information about the individual depicted in the e-fit or if you recognize the man in the yellow car, please come forward.
The South Yorkshire Police urge anyone with relevant details to contact them via webchat, online platforms, or by calling 101. Remember to quote incident number 960 of May 23, 2023, when providing information. Let us work together to ensure the safety and well-being of our community.