HOOBER STAND NEAR WATH

Hoober Stand is a 30-metre-high (98 ft) tower on a ridge in Wentworth, South Yorkshire in northern England.
It was designed by Henry Flitcroft for the Whig aristocrat Thomas Watson-Wentworth, Earl of Malton (later the 1st Marquess of Rockingham) to commemorate the quashing of the 1745 Jacobite rebellion.
It lies close to his country seat Wentworth Woodhouse. Its site is approximately 157m above sea level and from the top there are long-distance views on a clear day.
It is open to the public 2–5 p.m. on Sundays and bank holiday Mondays from the spring bank holiday weekend until the last Sunday in September. Hoober Stand is one of several follies in and around Wentworth Woodhouse park.
The others include Needle's Eye and Keppels Column.
---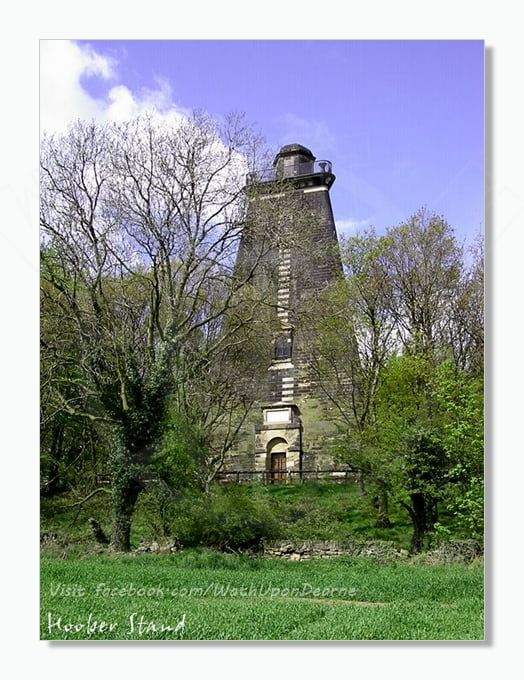 ---
Here is another uploaded picture from our numerous archived collections. You can SHARE all our community posts and images. Tell your friends and family to join in and be sure to post your news, events and most of all, your comments to any of the published content which is intended for everyone's enjoyment.