THE QUEEN OF VILLAGES
Heading towards Wath-upon-Dearne Town Centre from footpath adjacet to Rockingham College off right. Road off to left is Biscay Way and entrance to Longleys and Tesco.
Road heading centre is onto Montgomery Square. Clarkys Gents Hairdressers in view with blue shutter.
Street off to right is West street leading up to Saracens Head (closed) and Montgomery Hall and immediate top of street is Graphics Hair Salon
---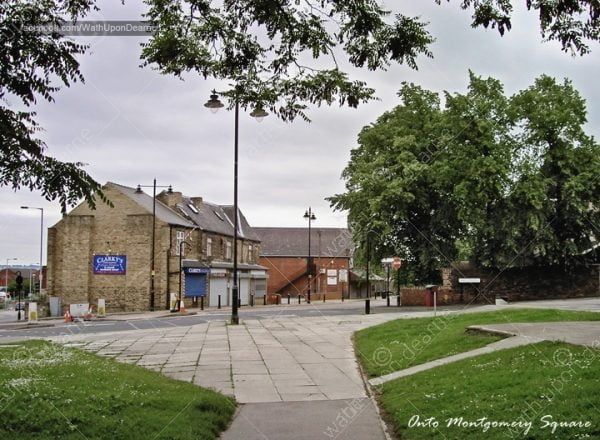 ---
Here is another uploaded picture from our numerous archived collections. You can SHARE all our community posts and images. Tell your friends and family to join in and be sure to post your news, events and most of all, your comments to any of the published content which is intended for everyone's enjoyment.