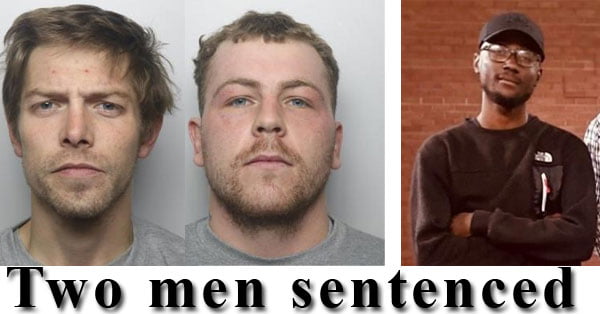 Latest news in Yorkshire: August 05, 2022 03:36:10 PM
#wathupondearne
Two men have been told they will serve a combined total of 44 years in prison for the murder of Joevester Takyi-Sarpong.
Jacob Carroll, 27, and Jordan Davies, 26, were each given life sentences at Sheffield Crown Court today (Wednesday 3 August). Carroll was ordered to serve a minimum term of 22 years, Davies a minimum term of 22 years.
Joevester, known as Joe by his family and friends, was found with fatal stab wounds on the morning of 1 November 2021 on Catherine Street in Doncaster town centre.
Detective Chief Inspector Emma Knight, the senior investigating officer for the murder inquiry, spoke today after sentencing. She said: "Today the court heard the devastating impact Joe's murder has had on his loved ones, in a statement read out by Joe's father. As a result of Carroll's and Davies' targeted and violent actions that night, Joe's family and friends are left heartbroken.
"My thoughts are with them again today after this hearing, and while no sentence passed can ever undo the pain and loss caused, I hope that knowing the people responsible for Joe's murder are behind bars for a long time brings some sense of closure."
Carroll and Davies, both of no fixed address, were both found guilty of Joe's murder following a trial at Sheffield Crown Court, which concluded last month.
<a href="http://wath-on-dearne.com/wathondearne/around-the-dearne-valley/" target="_blank">Yorkshire Photography</a>
[catlist name=Latest News]