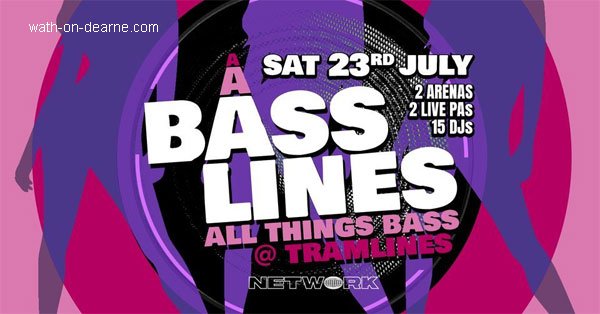 Date published: July 23, 2022 10:15:17 AM
#wathupondearne
Thousands of people are expected into Sheffield this weekend for the annual Tramlines festival at Hillsborough Park, and The Fringe at Tramlines in the City centre.
After the last two years, it is set to be bigger than ever with around 35,000 people expected at Hillsborough Park and tens of thousands of people in the centre of Sheffield.
As Tramlines takes over the city, most of the licensed premises will have Tramlines themed events and music, with the free outdoor stages at Devonshire Green and The Peace Gardens.
Over at Hillsborough Park, you can see acts like Sam Fender, James, Kasabian, The Vaccines, Becky Hill, Madness and many other acts. Whoever you are looking forward to seeing, we want everybody to have a great time and stay safe.
You will see our officers across the city and at Hillsborough Park assisting Tramlines staff and Sheffield City Council staff to keep you safe.
Please approach them if you have a question, need help, see any suspicious behaviour or just want a picture. #CopASelfie and share it with us on social media to show how you are getting into the festival spirit. Here are a few tips from us to ensure you have a fun but safe time.
• Enjoy a drink or two but please drink responsibly and don't let alcohol ruin your judgment – actions while drinking can have lasting effects.
• Stay with your friends and plan your journey to and from Hillsborough Park. Book a taxi, check bus, train and tram times. It will be busy around Hillsborough Park, so you might want to leave the car at home.
• Remain vigilant and report any suspicious behaviour or activity. It may be nothing, but if you see or hear anything that could be terror-related, trust your instincts and report it.
• Look after your mobile, keys, purse or wallet and any other valuables – keep them out of sight and beware of your surroundings. • Most of all have a great time!
You can follow us on social media for updates throughout the weekend at South Yorkshire Police, on Facebook and Instagram and @SYPTweet on Twitter, using the hashtag #StaySafeSY
Alternatively, you can stay completely anonymous by contacting the independent charity Crimestoppers via their website Crimestoppers-uk.org or by calling their UK Contact Centre.
[catlist name=Latest News]