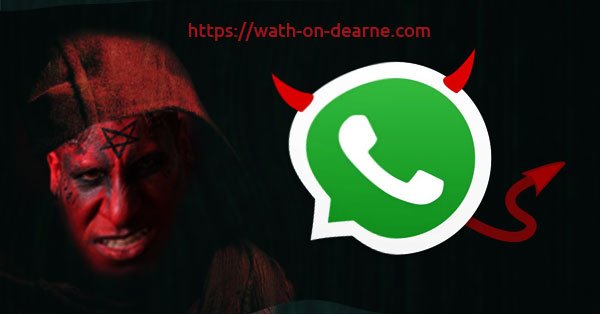 Latest news in Yorkshire: August 05, 2022 02:57:02 PM
#wathupondearne
Residents across South Yorkshire are again urged to be vigilant following scams where fraudsters pose as victims' children or family members in a bid to steal money.
The fraudster first starts a believable conversation with the recipient. They will then say they are messaging from a new phone as their phone was lost or damaged and move on to say they are short of money, before asking the recipient to transfer money in to an account.
An example is:
"Hi Mum, Just letting you know ive dropped my phone like an idiot earlier on and its cracked the screen really bad, so I'm on an old phone for the meantime. I would've called you but I cant hear anything coming from this phone as it's really old but luckily I have insurance so I'll get a new one in about 2 days xx"
The fraudster then goes on to ask for payment for postage.
Force lead for Economic Crime, DCI Anna Sedgwick said: "In some cases, the victim has been careful enough to check with the relative and realised it's a scam before parting with money, however we have sadly seen cases where money has been transferred to the fraudsters.
"'Hey mum, it's me' is a very believable message to receive for many people, but if you're contacted unexpectedly by a number you don't recognise, my advice is to keep calm.
"We are encouraging you to be conscious of this scam once again, and to think carefully before you transfer money, even if you think you know who you are sending it to. Please make sure you share details of this scam with your families to prevent you becoming victims in the first place."
"If you suspect you have received a scam message like this, try contacting your loved one through a trusted method – such as their usual phone number – to confirm the request is genuine. Insist you speak to them over the phone rather than trusting that the person at the end of the text message is who they say they are. You could also ask the sender a question that only the family member would know."
We have seen a rise in the number of WhatsApp scams both nationally and locally, and these cases particularly involve older and vulnerable people.
We would ask that you share this advice with family members and friends to prevent them becoming a victim of fraud.
If you have been a victim of this scam, you should report it to Action Fraud, the UK's national fraud and cyber-crime reporting centre.
[catlist name=Latest News]