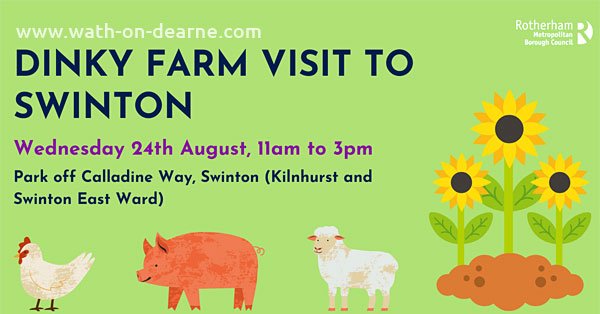 Latest news in Yorkshire: August 05, 2022 02:10:38 PM
#wathupondearne
Hey mums and Dads
Come along to a Dinky Farm on Wednesday 24th August. The event takes place at the park off Calladine Way in Swinton from 11am to 3pm.
Visit the farm and meet the animals. Learn more about the support available from the Council's Early Help Team.
This event has been funded by local Ward Councillors, Councillor Stuart Sansome and Councillor Victoria Cusworth. Children must be accompanied by adults at all times.
[catlist name=Latest News]